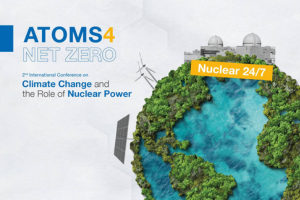 The purpose of the event is to provide a forum for Member States, representatives of relevant low-carbon energy sectors, international organizations, and other stakeholders to exchange information on the role of nuclear power in the energy transitions towards net zero emissions, consistent with the objectives of limiting global warming to 1.5 degrees Celsius by the […]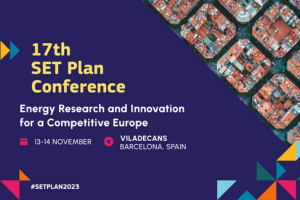 The Spanish Presidency of the Council of the European Union is organising, together with the European Commission, the 17th edition of the High-Level Conference on the Strategic Energy Technology (SET) Plan. The event will take place in Viladecans (Barcelona) on November 13th and 14th. It will gather more than 300 people, attracting the most relevant […]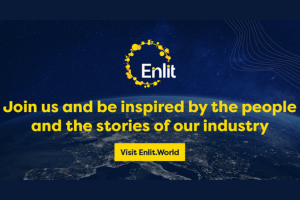 Enlit is a series of energy events unlike any other – because they are more than just energy events. Enlit is a community that for 365-days a year will collaborate and innovate to solve the most pressing energy-related issues. At the European edition, the Enlit community will come together in Paris from 28 – 30 November, to meet […]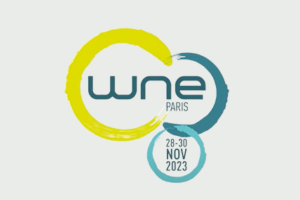 The leading international event for all players in the civil nuclear industry is back in 2023! World Nuclear Exhibition brings together the entire value chain who operates around the world and contributes to the excellence of the industry every day.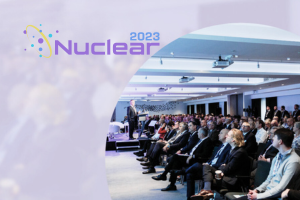 Nuclear 2023, the industry's leading annual nuclear conference, taking place on Thursday 7 December. Now in its 23rd year, the event will bring together an array of speakers covering key developments over the past year, as well as looking ahead to 2023 and beyond.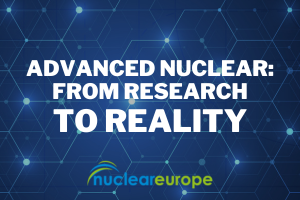 Nucleareurope workshop dedicated to advanced nuclear technologies. This workshop will be held at the Press Club Brussels Europe (Rue Froissart 95, 1040 Brussels) from 15.30 – 18.35 and will be followed by the traditional walking dinner.