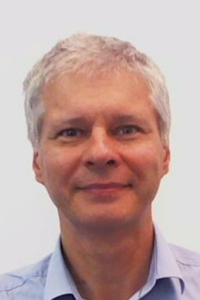 Bertrand Morel, Ph.D.
Bertrand Morel, Ph.D., is since 2016 Research and Development director of Orano, a multinational industrial company that focuses on nuclear power and its fuel cycle. He is located in Paris, France. He is also an associate Professor at the University of Lille, France.
Before assuming his current position, Morel  was previously R&D deputy director for the front-end chemistry business unit of Orano located in Pierrelatte France and a fellow expert in Uranium and fluorine Chemistry.  He was also head of the analytical laboratory at the Comurhex Pierrelatte plant from 1995 to 2001. He previously had been an R&D scientist for the Commissariat à l'Energie Atomique, Grenoble, France, and an R&D scientist for Pechiney, Voreppe, France.
Morel earned his Ph.D. in material science from the University of Bordeaux, Bordeaux, France, and his master's in analytical chemistry and a bachelor's degree from the École Supérieure de Physique et de Chimie Industrielles de la Ville de Paris (the City of Paris Industrial Physics and Chemistry Higher Educational Institution), Paris, France. He holds seven patents and has written several publications.
Copyright © 2017 - Forum Atomique Européen - Avenue des Arts 56 - 1000 Bruxelles - Tel: +32 2 502 45 95 - VAT: BE0862.233.493
Terms and conditions | Privacy