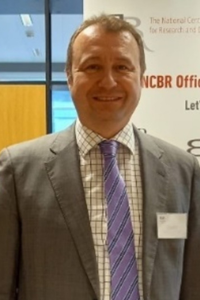 Jan Panek
Jan Panek is Director for Nuclear Energy, Safety and ITER in the European Commission's Directorate-General for Energy since February 2021. He previously served since 2005 as Head of Unit in Directorates-General for Energy and for Justice and Consumers of the European Commission, dealing in turns with oil and coal, energy market monitoring, retail energy markets, project ITER, and consumer protection policies.
Jan Panek joined the European Commission in 2005 following an earlier career in the diplomatic service of the Czech Ministry of Foreign Affairs during which he occupied positions in the Ministry's headquarters as well as in Czech diplomatic missions in Tokyo and Brussels. He also spent several years in the 1990s with the Boston Consulting Group as Associate Consultant and Consultant in its London and Central European offices.
Jan Panek holds a B.Sc. in Applied Geophysics from Charles University in Prague and an M.A. in International Economics/A.F.P. from The Johns Hopkins University – S.A.I.S. in Washington, D.C. He is also a Chartered Financial Analyst (CFA) charterholder.
Copyright © 2017 - Forum Atomique Européen - Avenue des Arts 56 - 1000 Bruxelles - Tel: +32 2 502 45 95 - VAT: BE0862.233.493
Terms and conditions | Privacy