International Conference on Quality Leadership and Management in the Nuclear Industry
15th FORATOM-IAEA Management Systems Workshop
16-19 July 2018 – Ottawa Canada
Charles Packer
President, Cherrystone Management Inc.
Charles started his career in England and then moved to Canada to work in the nuclear power plants. He held many positions in nuclear operations in Ontario and was the Site Vice President for the Darlington nuclear station from 1998 to 2000.
He then started Cherrystone Management Inc. which is an ideas and product-based business specialising in safety culture improvement, leadership and strategic thinking, with clients in the nuclear industry, mining, civil aviation, education and other fields. He has developed methodologies and conducted over thirty on-site safety culture assessments over the past 14 years. He has worked in Western and Eastern Europe, North and South America, China and South Africa. He has contributed to the work of the International Atomic Energy Agency (IAEA) as a speaker, author and workshop presenter in the fields of nuclear safety culture, nuclear security culture, management systems and leadership. He was chair of the IAEA conference on nuclear safety culture in Rio, Brazil in 2002, an invited speaker for the World Nuclear University, and sits on the Nuclear Safety Council of Vattenfall AB in Sweden.
Charles has held a lifelong interest in cultures, in oral and literary forms and the formation and perception of meaning. These have informed his professional work both as a leader and as a freelancer. Charles runs a Food Bank to help people in need and was awarded The Queen's Diamond Jubilee Medal in 2012 for his community work.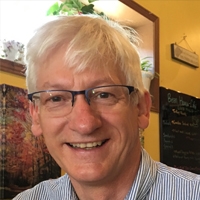 Copyright © 2017 – FORATOM – Avenue des Arts 56 – 1000 Bruxelles Tel: +32 2 502 45 95 – VAT: BE0862.233.493