International Conference on Quality Leadership and Management in the Nuclear Industry
15th FORATOM-IAEA Management Systems Workshop
16-19 July 2018 – Ottawa Canada
Dan Papaz
Management System Specialist, Management System Division, Directorate of Safety Management, Technical Support Branch – Canadian Nuclear Safety Commission
Dan has more than 30 years experience in management systems, quality assurance, and non-destructive testing within different industries: nuclear power, gas turbine and aerospace.
Dan joined the Canadian Nuclear Safety Commission as a Management System Specialist in 2006. Dan has provided technical advice, including reviewing the compliance with the regulatory expectations of the applicant's/licensee's management system documentation and ensuring effective implementation of licensees' policies, processes and practices for consistency and safety.
Dan has worked with many licensees' files in the areas of waste management, decommissioning, deep geological repository, and nuclear power plant operations.
Amongst the large number of files Dan has worked with are Bruce Power, Ontario Power Generation, Canadian Nuclear Laboratories and the Nuclear Waste Management Organization.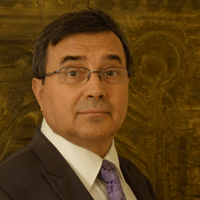 Copyright © 2017 – FORATOM – Avenue des Arts 56 – 1000 Bruxelles Tel: +32 2 502 45 95 – VAT: BE0862.233.493