International Conference on Quality Leadership and Management in the Nuclear Industry
15th FORATOM-IAEA Management Systems Workshop
16-19 July 2018 – Ottawa Canada
Darryl Spector
President , Promation Nuclear Ltd.
As the President of Promation Nuclear Ltd., Darryl has established himself as a seasoned Operations professional and Executive holding both the Professional Engineer of Ontario and Project Management Professional designations. Darryl holds a Bachelor of Applied Science degree with Honours in Mechanical Engineering from the University of Toronto.
Darryl joined Promation in 2004, and–leveraging his previous Engineering, Manufacturing, and Project Management experience–has been instrumental in driving the growth and development of the organization, having managed several strategic operational reorganizations within the company, which has seen more than 600% growth in revenue during this period. In addition, Darryl has been an agent of change and cultural definition within the organization, as attested to by Promation winning the Award of Excellence in the Large Business category in Oakville in 2016, and the Halton Employer's Choice Award in 2017.
As a passionate advocate for instilling an appreciation of the skilled trades in complementary disciplines, Darryl is very active in promoting an awareness of the skilled trades at an early stage. Darryl holds the seat of Vice-Chair of the Board for Skills Ontario, as well as the Chair of the Education and Skills Committee of the Organization of Canadian Nuclear Industries (OCNI). In early 2018, he was instrumental in securing major funding for OCNI from the Ministry of Advanced Skills and Education (MAESD) for the establishment of a program to enhance the employment of under-represented demographics in the Skilled Trades.
He has a demonstrated history of volunteerism in mentoring both students from Secondary, College, and University institutions as well as mature foreign-trained professionals, and is proud to have had meaningful and tangible impacts on substantially enhancing their respective vocational successes. Darryl is also actively collaborating with several post-secondary institutions and is a frequent participant in their Program Advisory Committees (PAC's).
In sharing his unique, pragmatic, and widely encompassing perspectives on youth development, social engagement, community investment, localization, business development, and cross industry collaboration, Darryl has established himself as an industry leader and is often consulted to present at government/public relations round-tables and industry conferences.
Through his efforts, Darryl firmly manifests his belief that fostering and embracing deep and meaningful connections to the communities in which Promation operates is intrinsically connected to the sustainable growth of the business and its people, and is an avid spokesperson on this topic within industry and all levels of Government.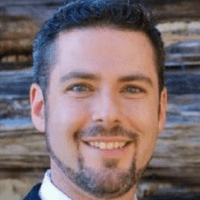 Copyright © 2017 – FORATOM – Avenue des Arts 56 – 1000 Bruxelles Tel: +32 2 502 45 95 – VAT: BE0862.233.493