International Conference on Quality Leadership and Management in the Nuclear Industry
15th FORATOM-IAEA Management Systems Workshop
16-19 July 2018 – Ottawa Canada
Dmitry Vashurkin
Deputy Head of Quality Management department – The Russian State Atomic Energy Corporation ROSATOM
Dmitry Vashurkin is currently Deputy Head of Quality Management department at ROSATOM – the largest electricity generating company in Russia.
Since 2010, he worked in ROSATOM in the field of procurement and supply chain management. Participated in the development of standards, regulations and rules in the field of procurement in the nuclear industry of the Russian Federation. Since 2016, he has been actively involved in the improvement of management systems, and also promotes the preparation of Rosatom's organizations for participation in international projects.
Prior to the nuclear industry he also worked in the field of procurement in the oil industry, and before that he was engaged in scientific activities. Dmitry holds PhD in Technical Sciences (Moscow State Technical University) and two university diploma.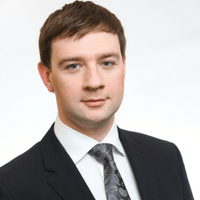 Copyright © 2017 – FORATOM – Avenue des Arts 56 – 1000 Bruxelles Tel: +32 2 502 45 95 – VAT: BE0862.233.493