International Conference on Quality Leadership and Management in the Nuclear Industry
15th FORATOM-IAEA Management Systems Workshop
16-19 July 2018 – Ottawa Canada
Dr Ian M. F. Arnold
Consultant – Independent consultant in workplace health, safety, and environment
Dr. Arnold completed his M. D. at Queen's University at Kingston in 1968 and was certified in general surgery in 1973. From 1973 to 1981 he worked as a surgical consultant in Labrador and Nouveau Québec at the Captain William Jackman Memorial Hospital and the Fermont Medical Clinic. Dr. Arnold's work in Occupational Health started in 1975 as a consultant to Quebec Cartier Mining Ltd. He became the Medical Director of the Carol Project of the Iron Ore Company of Canada in 1978.
In July of 1981, he was named a Senior Medical Consultant in Occupational Health (Alberta Government) and took over the Directorship of the Medical Services Branch in 1983. In 1984 Dr. Arnold joined Dow Chemical Canada Inc. He was Dow Canada's Corporate Medical Director when he moved to Noranda Inc. in 1991, as the Corporate Medical Director and Director – Occupational Health. From 1996 until 2001, Dr. Arnold held senior corporate roles in Health, Safety, and Environment (HSE) at Alcan Inc. and was also Vice – President of Alcan International.
Since retiring from Alcan in 2002, Dr. Arnold has continued his involvement in HSE through his consulting roles with the International Aluminium Institute, the International Council on Mining and Metals, Rio Tinto, TDV Global, Sun Life, the Centre for Mental Health in the Workplace, Mental Health Innovations, EEM, and Geovector. Dr. Arnold was a volunteer charter member and past Chairperson, of the Workforce Advisory Committee of the Mental Health Commission of Canada. He is also a Board member of the Mach – Gaensslen Foundation – a charitable foundation funding medical research and education in the fields of cardiology, psychiatry, and oncology – and serves/has served on several other Boards.
Dr. Arnold holds an M. Sc. in experimental surgery (McGill University), a Specialist Certificate in General Surgery (CSPQ), and a Diploma in Occupational Health and Safety (DOHS – McMaster University). He is a Fellow of the Canadian Board of Occupational Medicine (FCBOM); a Fellow of the Royal College of Physicians and Surgeons of Canada (FRCPC – Occupational Medicine); has held certificates as Certified Environmental Auditor (CEA), and a Registered Safety Professional (CRSP); and has taken the Radiation Protection course from AECL. Dr. Arnold is a past president of the Canadian Board of Occupational Medicine (CBOM) and the Occupational and Environmental Medical Association of Canada (OEMAC).
In teaching assignments, Dr. Arnold has held appointments with the Faculties of Medicine at Memorial University in Newfoundland, the University of Alberta, the University of Calgary, the University of Western Ontario, the University of Toronto and Simon Fraser University (Faculty of Health Sciences). He is currently an Adjunct Professor (Faculty of Medicine) at McGill University.
Dr. Arnold has published and/or presented over 150 scientific papers. He has been recognized for his work in Occupational Health by his peers and has been the CBOM Memorial Lecturer and the Mastromatteo Orator for OEMAC. In 2012, he was chosen to receive the Canadian Workplace Wellness Pioneer Award and the Queen's Diamond Jubilee Medal for his work in workplace psychological health and safety.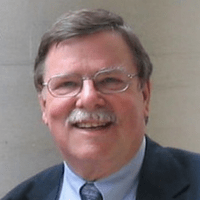 Copyright © 2017 – FORATOM – Avenue des Arts 56 – 1000 Bruxelles Tel: +32 2 502 45 95 – VAT: BE0862.233.493