International Conference on Quality Leadership and Management in the Nuclear Industry
15th FORATOM-IAEA Management Systems Workshop
16-19 July 2018 – Ottawa Canada
Ecaterina Clavel
Consultant – Clavel Quality Consulting Ltd.
Ecaterina (Cathy) has a career spanning over 30 years in the nuclear industry, starting in Construction, Commissioning and initial Operation of Cernavoda unit 1 in Romania continuing with various management levels at Atomic Energy of Canada Limited and transitioning into Director of Quality for Candu Energy, a subsidiary to SNC Lavalin Canada. This provided experience in construction, commissioning, operation of nuclear facilities with a strong focus on planning and implementing management systems as well as developing nuclear life cycle activities and effective assessment methodologies.
Most recently, through expanding into consulting for nuclear industry in Canada contributes to vendor auditing through CANPAC, a program of CANDU Owner Group, offers training to the industry and supports the ramp up of design and research and development program for a small modular reactor design company, Terrestrial Energy Inc.
Having the privilege to work with CSA committee for Nuclear Management systems, contributed to development of CSA N286-12 Management Systems for Nuclear Facilities and CSA N299 series of standards.
Holds a bachelor's degree in Civil Engineering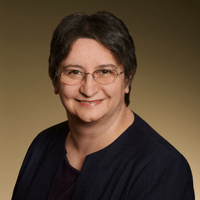 Copyright © 2017 – FORATOM – Avenue des Arts 56 – 1000 Bruxelles Tel: +32 2 502 45 95 – VAT: BE0862.233.493