International Conference on Quality Leadership and Management in the Nuclear Industry
15th FORATOM-IAEA Management Systems Workshop
16-19 July 2018 – Ottawa Canada
Glenn McTaggart
Manager, Integrated Management System – Nawah Energy Company
Experiences, challenges, feedback (failures) and successes have shaped Glenn's career over the past 25 years. Starting out in mechanical engineering then moving into management consulting and entrepreneurship, Glenn accumulated over 25 years in project, technical, management and leadership roles across Australia, Asia and the Middle East in Energy, Government, Telecommunications and Technology.
Together with tertiary qualifications in mechanical engineering, a Master of Business Administration, Master of Information Systems Management and a Project Management Institute (PMI) Project Management Professional (PMP) accreditation, Glenn also utilises key management concepts such a Lean, Six Sigma, Agile and various quality control tools to get work done.
Today Glenn is working in the United Arab Emirates on the largest nuclear power plant construction project in the world, integrating a management system that is governing the way the organization can achieve its objectives.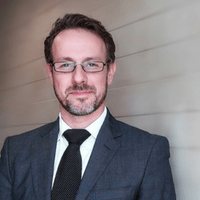 Copyright © 2017 – FORATOM – Avenue des Arts 56 – 1000 Bruxelles Tel: +32 2 502 45 95 – VAT: BE0862.233.493