International Conference on Quality Leadership and Management in the Nuclear Industry
15th FORATOM-IAEA Management Systems Workshop
16-19 July 2018 – Ottawa Canada
Greg Lamarre
Director General of the Directorate of Safety Management – Canadian Nuclear Safety Commission
Greg Lamarre is currently the Director General of the Directorate of Safety Management at the Canadian Nuclear Safety Commission. In this role he is responsible for leading teams of subject matter experts responsible for regulatory oversight and leadership in the areas of management systems, human and organisational performance, personnel certification and training program evaluation. Prior to this, Greg has also led teams in the areas of Directorate of Security and Safeguards and in the Division of Systems Engineering at the CNSC.
From 2010-2013, Greg was seconded to the Nuclear Energy Agency (NEA) in Paris where he was Deputy Head of the Division of Nuclear Safety. In the aftermath of the Fukushima Daiichi accident, he supported the NEA's response to the Fukushima accident via leading in establishing revised mandates and projects for the committees in light of the lessons being learned from the Japanese accident. In addition, he played a key role in launching new research projects aimed at better understanding the accident sequence and core end-states.
Prior to joining the CNSC in 2002, Greg served for almost 15 years in the Royal Canadian Navy as a Marine Systems Engineering Officer.
Greg holds a Bachelor of Engineering (B.Eng.) degree and Master of Nuclear Engineering (M.Eng.) degree from the Royal Military College in Kingston as well as a Master in Business Administration (MBA) degree from the University of Ottawa. He is a licensed professional engineer in the province of Ontario.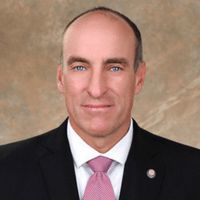 Copyright © 2017 – FORATOM – Avenue des Arts 56 – 1000 Bruxelles Tel: +32 2 502 45 95 – VAT: BE0862.233.493