International Conference on Quality Leadership and Management in the Nuclear Industry
15th FORATOM-IAEA Management Systems Workshop
16-19 July 2018 – Ottawa Canada
Jan Teuwen
Principal Consultant – DuPont Sustainable Solutions
Joining DuPont Sustainable Solutions (DSS) in 2008 with a background of Consulting, Jan Teuwen has consulting experience across diverse industries and regions. He has successfully implemented transformational projects for clients across Europe, Middle East, North Africa and North America. Experience at DuPont Sustainable Solutions
Spearheaded consulting engagements, analyzed pain points; developed roadmaps and actions to implement strategy and plans that have helped clients improve safety and operational performance in a sustainable manner.
Distinctive expertise in the development and implementation of management systems with emphasis on decision making, behavior, culture change and continuous improvement.
Served as the Market Leader for Benelux: responsible for developing the strategy, building the business and ensuring quality of consulting engagements, focusing on implementing and managing various Improvement Projects, resulting in a reduced client injury frequency rate, reduced cost and increased output
Successfully managed and coached individuals and teams in realizing detailed and complex implementation plans.
Selected Accomplishments
At a refractory producer, led a team that uncovered financial opportunities worth US$ 57 Million in yield increase, energy savings and continuous improvement projects, 60% reduction in workplace safety accidents and 50% cut in accident frequency rate
At a client in the transportation sector, led a team that enabled the client to reduce their lost-time injuries by 60% over the course of 3 years.
Areas of Specialization
Leadership Transformation
Operational Risk Management
Behavior Based Safety
Leadership Development
Assessment, Strategy Development and Execution
Culture change
Lean Manufacturing
Organizational effectiveness
Industry experience: Nuclear Power Generation, Utilities Chemicals, FMCG, Food, Metals, Mining
Credentials
DuPont Certified Master Facilitator The Risk Factor, 2016
DuPont Certified Lean Practitioner, 2013
DuPont Certified Second Party Auditor, 2010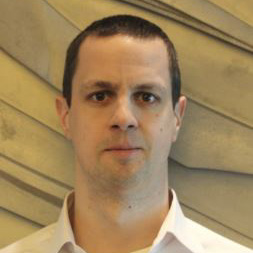 Copyright © 2017 – FORATOM – Avenue des Arts 56 – 1000 Bruxelles Tel: +32 2 502 45 95 – VAT: BE0862.233.493