John Froats
Associate Professor and Nuclear Engineer in Residence – University of Ontario, Institute of Technology (UOIT)
John Froats is a recognized leader in the CANDU Nuclear Industry. With over 41 years of experience in reactor design, start-up and operation, John has an extensive knowledge and experience base in all aspects of Nuclear Generation. He is known for his passion in leading people and for high standards of technical performance.
John held the role of President and CEO of the CANDU Owners Group (COG) from 2006 to 2010. During his four years as President and CEO, he lead the Company to grow and become a highly respected provider of R&D, operating experience and highly leveraged products and services to CANDU operators worldwide. Prior to his role at COG, John held a number of key leadership positions at Ontario Power Generation (OPG). As Chief Nuclear Engineer & VP Engineering and Modifications he lead a team of over 1600 people to improve performance in the OPG Engineering program across the fleet. John led changes including establishment of the Conduct of Engineering Program and the Advanced Operations Overview for Managers. He introduced fundamental changes to enhance the quality and predictability of delivery of plant modifications and was instrumental in establishing a highly respected program for the recruitment and development of between 100 and 200 new engineers annually.
In 2011 he took on the role of Associate Professor and Nuclear Engineer in Residence at UOIT. In that role he has helped shape the programming in the Nuclear Engineering area, including being one of the creators of the unique Graduate Diploma Program in Nuclear Design Engineering. Over his time at UOIT, John has delivered courses in Nuclear Plant Operation, Nuclear Safety Design, Nuclear Design Engineering Methods and Processes and CAPSTONE Design Project work. While at UOIT John has also served as an Associate NSERC Design Chair focused on enhancing Nuclear Design education and has contributed to health and safety programming at the University.
He has continued to serve Canada and the Canadian Nuclear Program in roles with CSA and the IAEA. At CSA, John led the CSA Nuclear Strategic Steering Committee over the period of 2004 to 2015 at which time he was appointed to the CSA Policy Board and awarded the John Jenkins award for outstanding contribution to standards in Canada. He delivers leadership development programming for the nuclear industry including areas such as Safety Culture, leading high performing organizations, nuclear design and mentors leaders in the sector from Canada and abroad.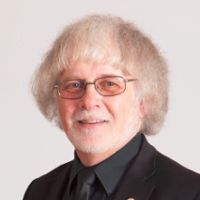 Copyright © 2017 – FORATOM – Avenue des Arts 56 – 1000 Bruxelles Tel: +32 2 502 45 95 – VAT: BE0862.233.493