International Conference on Quality Leadership and Management in the Nuclear Industry
15th FORATOM-IAEA Management Systems Workshop
16-19 July 2018 – Ottawa Canada
Laura Talbot
President – TalbotAllan Consulting Group
Laura Talbot MBA, FCPA, FCMA, ICD.D/IAS.A has substantial experience as a corporate director and in providing advisory services in governance, finance, strategic positioning and risk oversight as President of the TalbotAllan Consulting Group.
She is currently on the Boards and Committees of: Canada Border Services Agency; Canadian Nuclear Safety Commission; Pensions and Investments Management – Chartered Professional Accountants CPA Canada; Senior's Association Kingston Region – Treasurer; a member of the Nature Conservancy's Ambassador Circle and a life member of Financial Executives International (Canada). Until recently she was the risk oversight lead director for Desjardins Insurance. She was previously a member of Boards and Committees such as: the Deposit Insurance Corporation of Ontario – Chair; Accounting Standards Oversight Council of CPA Canada; Canadian Food Inspection Agency; Waste Diversion Ontario – Treasurer; Government of Canada Audit – Small Departments & Regional Economic Development Agencies; Canadian Partnership Against Cancer – Finance & Audit Chair; Ontario Health Quality Council (HQO) – Treasurer and Governance Chair; CS COOP Board – Vice Chair; and the Society of Management Accountants of Canada – Chair.
Previously she held senior executive roles with University of Waterloo; the federal government including Secretary General & COO – CRTC the communications regulatory agency; the Canadian Red Cross; Bank One (Canada); and several Canadian utilities.
She holds a MBA with highest honors from studies at the Universities of Ottawa and Manitoba; is a chartered professional accountant (Quebec); and has an ICD.D from the Institute of Corporate Directors. She was also awarded a Fellowship FCPA-FCMA and the prestigious Quebec professional award Mérite du CIQ. She is proficient English – French; a dual citizen Canada – EU (Ireland); and currently lives in Kingston, Canada.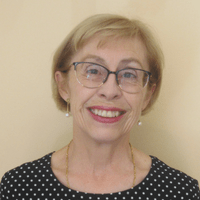 Copyright © 2017 – FORATOM – Avenue des Arts 56 – 1000 Bruxelles Tel: +32 2 502 45 95 – VAT: BE0862.233.493