International Conference on Quality Leadership and Management in the Nuclear Industry
15th FORATOM-IAEA Management Systems Workshop
16-19 July 2018 – Ottawa Canada
Marcelo Salvatore
Director, Nuclear Technology Assessment, Undersecretariat for Nuclear Energy – Ministry of Energy Argentina
Marcelo is a professional nuclear engineer which has 28 years of professional experience and at present is the Director for Nuclear Technology Assessment within the Ministry of Energy in Argentina. His duties are mainly devoted to evaluation, prioritization, guidance, assistance and control of the different nuclear projects and initiatives being implemented or under consideration in Argentina. The CAREM / Argentinean SMR project is one of the main assets in his portfolio.
Before his present role he consulted for several international organizations. Rusatom Overseas was the last one, where he helped in assessing, reviewing and preparing international proposals. And before that and for more than 4 years he was the most Senior Technical Consultant working for the leadership of King Abdullah City for Atomic and Renewable Energy (K.A.CARE) were he drafted the nuclear strategic approach and programs, envisioned the corresponding projects and in many cases took responsibilities for their implementation. Under such a broad spectrum, his involvement covered diverse areas ranging from Nuclear Regulatory matters and the implementation of a Regulator, to the Technology Selection process of the future nuclear power plants to be built in Saudi Arabia.
At the beginning of his career, Marcelo started his professional life with Atomic Energy of Canada Limited (AECL) and then for 17 years worked with the Argentinean Company INVAP, both, places where he rotated from pure technical matters like reactor core physics, code programming and validation, to end managing nuclear projects and developing critical business opportunities and markets.
Among his personal strengths it can be said that Marcelo has the capability to drive an idea from its conception to implementation, integrating and coordinating the different stakeholders.
Marcelo has also developed very good skills for adapting to different working
environments and cultures.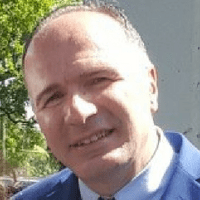 Copyright © 2017 – FORATOM – Avenue des Arts 56 – 1000 Bruxelles Tel: +32 2 502 45 95 – VAT: BE0862.233.493