International Conference on Quality Leadership and Management in the Nuclear Industry
15th FORATOM-IAEA Management Systems Workshop
16-19 July 2018 – Ottawa Canada
Mary Cianchetti
President of Standards – CSA Group
Mary Cianchetti was appointed President of Standards at CSA Group on August 31, 2016. As President of Standards, Ms. Cianchetti provides leadership for more than 9,400 active expert members within Canada and the U.S. and oversees a portfolio of 3,000 codes and standards that are used by business, industry, regulators, and members of the public across North America.
Ms. Cianchetti also chairs the Standards Council of Canada's (SCC) Standards Development Organizations Advisory Committee, which looks at standardization issues from the perspective of the standards development organizations. In this capacity, Ms. Cianchetti also serves on SCC's Governing Council.
Ms. Cianchetti has more than 20 years of experience in engineering and more than a decade working specifically in standards development. Her most recent position at CSA Group was a dual role as Director of Health and Safety Standards and Membership. She has worked for CSA Group for 13 years in a variety of progressive roles and portfolios including energy efficiency, oil & gas, and nuclear. Prior to joining CSA Group, Ms. Cianchetti worked in the wire and cable industry.
Ms. Cianchetti graduated from the University of Toronto with a Bachelor of Science degree in Mechanical Engineering and is a licensed Professional Engineer in Ontario.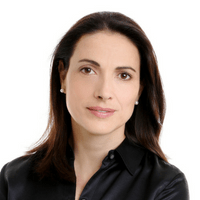 Copyright © 2017 – FORATOM – Avenue des Arts 56 – 1000 Bruxelles Tel: +32 2 502 45 95 – VAT: BE0862.233.493