International Conference on Quality Leadership and Management in the Nuclear Industry
15th FORATOM-IAEA Management Systems Workshop
16-19 July 2018 – Ottawa Canada
Mickaël Davaze
Manager, Life Extension – Bruce Power
With over 15 years of experience in business improvement, Mickaël is currently the Manager, Life Extension at Bruce Power in Tiverton, Ontario, where he is responsible for the implementation of the interface between station operations and refurbishment project delivery organizations.
Prior to joining Bruce Power in 2010, Mickaël worked in the aerospace and the automotive industries where he held positions in engineering, operations and strategy.
Mickaël holds a Master Degree in Engineering from Ecole Nationale Supérieure d'Ingénieurs du Mans, France, as well as a Master of Business Administration from Schulich School of Business in Toronto, Canada.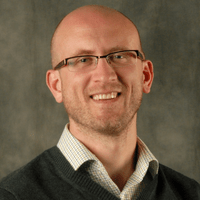 Copyright © 2017 – FORATOM – Avenue des Arts 56 – 1000 Bruxelles Tel: +32 2 502 45 95 – VAT: BE0862.233.493