International Conference on Quality Leadership and Management in the Nuclear Industry
15th FORATOM-IAEA Management Systems Workshop
16-19 July 2018 – Ottawa Canada
Mike Rencheck
President and Chief Executive Officer – Bruce Power
Michael W. Rencheck is President and Chief Executive Officer of Bruce Power. Over the last 33 years, Mike has served in a number of roles and most recently was the Deputy Chief Operating Officer for AREVA overseeing its extensive Global capital portfolio of nuclear and renewable projects. Previously, he served as President and CEO of AREVA Inc. in North America leading its nuclear services business.
Prior to joining AREVA, Mike was the Senior Vice President and Chief Nuclear Officer at American Electric Power (AEP) an electrical utility supplying more than 5 million customers in 11 states. After joining AEP in 1998 as VP of Nuclear Engineering, Mike held various positions of increasing responsibility during his tenure. Before joining AEP, Mike worked for Florida Power Corporation serving as Director, Nuclear Engineering and Projects for Crystal River Nuclear Station.
Mike was recognized by the National Safety Council for his leadership demonstrating a personal commitment to worker safety and health as part of 'CEO's who get it.' He also supports many organizations that make a difference in people's lives including Habitat for Humanity and United Way.
He is a Professional Engineer and certified senior reactor operator.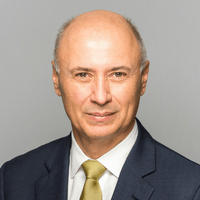 Copyright © 2017 – FORATOM – Avenue des Arts 56 – 1000 Bruxelles Tel: +32 2 502 45 95 – VAT: BE0862.233.493