International Conference on Quality Leadership and Management in the Nuclear Industry
15th FORATOM-IAEA Management Systems Workshop
16-19 July 2018 – Ottawa Canada
Richard Schewaga
Manager, Management Systems & Organizational Excellence – Orano Canada Inc
Richard Schewaga's career spans more than 29 years' experience in the uranium mining & milling industry, combined with a strong operational and corporate management system understanding. Mr. Schewaga is currently responsible for the corporate development, implementation and oversight of their ISO14001 & OHSAS18001 certified integrated management system, internal audit, risk management, and operational excellence programs at Orano Canada Inc.'s corporate office located in Saskatoon, Saskatchewan. Prior to joining Orano, Mr. Schewaga held progressively more responsible environmental and quality management positions at Cameco Corporation's operational mining sites and corporate office. As an active member of the American Society of Quality, Project Management Institute (PMI) and the Canadian Institute of Mining, Metallurgy and Petroleum, Mr. Schewaga participates in these associations focusing on effective management and continual improvement in the mining industry.
Mr. Schewaga currently holds a Project Management Professional (PMP) designation from the Project Management Institute. His education includes a Bachelor of Technology (B.Tech.) degree from Memorial University, an Environmental & Water Resources Engineering Diploma from the Saskatchewan Polytechnic, Master's Certificate in Project Management from the University of Saskatchewan, and a Lean Six Sigma Black Belt from MoreSteam University
Mr. Schewaga has spent the past 9 years as a member of the CSA and currently holds the position of Chair of the CSA N286 Technical Committee on Management Systems.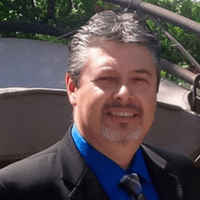 Copyright © 2017 – FORATOM – Avenue des Arts 56 – 1000 Bruxelles Tel: +32 2 502 45 95 – VAT: BE0862.233.493