International Conference on Quality Leadership and Management in the Nuclear Industry
15th FORATOM-IAEA Management Systems Workshop
16-19 July 2018 – Ottawa Canada
Rumina Velshi
Commission member – Canadian Nuclear Safety Commission (CNSC)
Rumina Velshi is currently serving a second 5 year term as a Commission member of the Canadian Nuclear Safety Commission (CNSC), which regulates the use of nuclear energy and materials to protect health, safety, security and the environment. Rumina is currently also serving as a part-time Board member on the Ontario Energy Board (OEB), the economic regulator of the province of Ontario's electricity and natural gas sectors.
Rumina brings extensive technical, regulatory and adjudication expertise in the area of energy. She has had a long career working in various capacities at Ontario Hydro and Ontario Power Power Generation where in her last role, she was the Director, Planning and Control for the Darlington New Nuclear Project. Rumina is very active in the promotion of careers in Science, Technology, Engineering and Mathematics (STEM) especially for young women. She was one of the founding members of Canada's Women in Science and Engineering, and until recently served as Vice Chair on the Board of Directors of Scientists in School – a non-profit organization that in 2017 alone, provided STEM focused workshops to almost 700,000 students.
Rumina was one of one hundred and fifty Canadian women to have their stories compiled recently in a book, titled "Your Turn", to mark Canada's 150th birthday and inspire the next generation of women leaders. Rumina holds a Bachelor of Applied Science (Civil Engineering), a Master of Engineering (Nuclear Engineering) and a Master of Business Administration – all from the University of Toronto.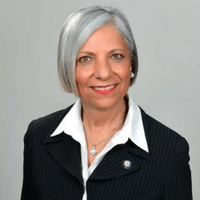 Copyright © 2017 – FORATOM – Avenue des Arts 56 – 1000 Bruxelles Tel: +32 2 502 45 95 – VAT: BE0862.233.493