International Conference on Quality Leadership and Management in the Nuclear Industry
15th FORATOM-IAEA Management Systems Workshop
16-19 July 2018 – Ottawa Canada
Sapna Mahajan
Director, Programs and Priorities – Mental Health Commission of Canada
Sapna Mahajan, MPH, PMP, CHE, joined the Commission in 2009 with significant experience in health policy and management in Canada, the United States and overseas. Prior to joining the Commission, Sapna worked at the Queen's Center for Health Services and Policy Research. She has also worked with the William J Clinton Foundation and the Centre for International Health and Development. At the Commission, she supports the implementation of program and priority initiatives, leading and directly accountable for the implementation of the Commission's revised strategic goals in the areas of Workplace, Post-Secondary Education and Cannabis. She helped lead the development of the first in the world, National Standard for Psychological Health and Safety in the Workplace, and since then has been working with organizations globally to drive widespread adoption.
Sapna holds a Masters in International Public Health – Health Policy and Management from Boston University. She is a Canadian Healthcare Executive and a Project Management Professional. In 2015, she was chosen to participate in the Governor General Canadian Leadership Conference.
An active community member volunteering with several charities and not for profit organizations, including as a Board member of VoiceFound, Mindful Employer and the Children's Wish Foundation of Canada.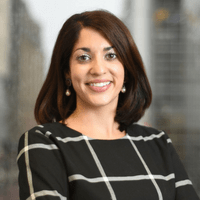 Copyright © 2017 – FORATOM – Avenue des Arts 56 – 1000 Bruxelles Tel: +32 2 502 45 95 – VAT: BE0862.233.493