International Conference on Quality Leadership and Management in the Nuclear Industry
15th FORATOM-IAEA Management Systems Workshop
16-19 July 2018 – Ottawa Canada
Sonia Qureshi
Director of Joint Projects and Services – CANDU Owners Group Inc.
Sonia, is a registered Professional Engineer with the Professional Engineers of Ontario (PEO) and a married proud mother of 3 children. With a bachelor of Applied Science in Chemical Engineering from the University of Toronto, Sonia has over 22 years of experience within the nuclear industry.
She started off her career at Atomic Energy of Canada Limited (AECL), followed by Candu Energy Inc. and SNC-Lavalin Inc.  Since her entry into the nuclear industry in 1997, Sonia has worked in many capacities; initially as a Process Systems Design Engineer then as a Senior Cost Engineer followed by Business Manager of Product Development and Director of Marketing and Strategy.
Sonia is currently working for the CANDU Owners Group Inc., as the Director of Joint Projects and Services.  And currently holds the title as Chair of the Women in Nuclear (WiN) Canada's Golden Horseshoe West (GHW) Chapter.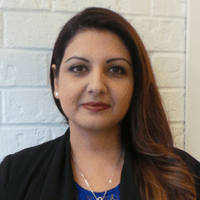 Copyright © 2017 – FORATOM – Avenue des Arts 56 – 1000 Bruxelles Tel: +32 2 502 45 95 – VAT: BE0862.233.493