International Conference on Quality Leadership and Management in the Nuclear Industry
15th FORATOM-IAEA Management Systems Workshop
16-19 July 2018 – Ottawa Canada
Valérie Lagrange
Nuclear Safety Management & Human Factor Adviser – EDF
For 15 years, Nuclear Safety Management & Human Factor Adviser at the Corporate level of the French nuclear fleet:
Strategic support for the development of nuclear safety management & HF approaches,
Advisor of NPP direction teams & projects manager in the domain.
Experience of international missions for IAEA and WANO. Previously, in charge of the HF group of EDF research & development centre. Ergonomics PhD as background.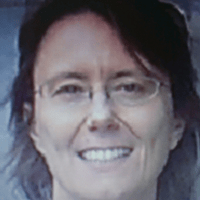 Copyright © 2017 – FORATOM – Avenue des Arts 56 – 1000 Bruxelles Tel: +32 2 502 45 95 – VAT: BE0862.233.493